---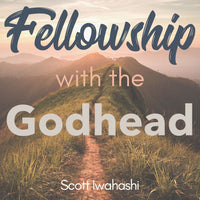 Do you feel distant from God?
 Does He feel like a mystery to you?
Is it possible that you are struggling to get the victory over the enemy because you are unsure of how to fellowship with the Godhead? The first step is understanding God according to the Bible.
Our heart's intent may be to follow God, and we don't want to say that we are "fellowshipping with devils." However, could it be that our lack of understanding of the Bible results in disobedience to it?
In this teaching, Scott Iwahashi brings clarity to the Godhead and helps you understand how you can better relate to and connect with each member – the Father, the Son/Word, and the Holy Spirit. Scott also defines what fellowship means. This may help you identify areas in your life where you may still be in fellowship with the enemy's kingdom rather than God. Discover how your fellowship with God or with the enemy's kingdom can affect your personal life and relationships.
The truth is, all of us have areas of our lives that need to be renewed, and we desperately need God's help to do that. It's time to reengage with each member of the Godhead!"